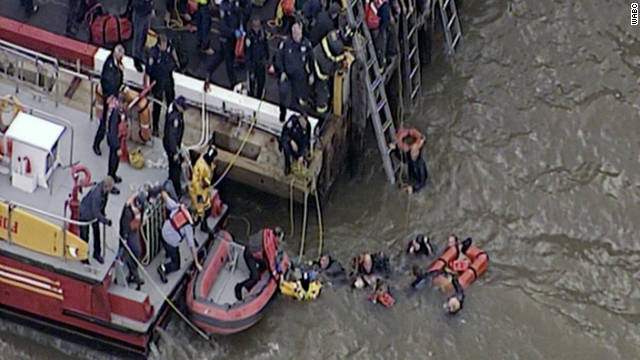 Photo Courtesy of CNN
Sonia Marra of Sydney, died in a helicopter crashed in New York East River on Wednesday. The 40 year old woman is the only one who died and the other four was hurt according to police authorities.
Marra was trapped in the backseat of the Bell 206 chopper and was unable to escape and thus causing her immediate death, according to Mayor Michael Bloomberg of New York. It was learned that the pilot radioed that he was having problems just before he approached the helipad.
Despite the death of Marra authorities are still thankful that the chopper fell on the water because if it fell on the land there have been more dead passengers.